School Advisory Council (SAC)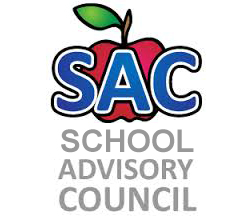 School Advisory Councils (SAC) sets up priorities and student performance standards that serve as guiding principles for schools.

A School Advisory Council looks at aspects of their school as suggested by the priorities and develops a written School Improvement Plan as part of the school and District's continuous growth model.
• DOE SAC FAQ
• Agenda & Minutes Guidelines (12/5/16)
• SAC Standard Operating Procedural Manual
• 2017-2018 Area Advisory Meeting Dates and Locations

• Online SAC Composition Program

• Bylaws Directions
• Bylaws Template
SBBC POLICY 1403 SCHOOL ACCOUNTABILITY AND IMPROVEMENT:
Each school has a School Advisory Council (SAC) to facilitate the development and monitor progress of the annual School Improvement Plan. Agendas and minutes reflect annual needs assessment, SIP monitoring and allocation of Accountability Funds.
SBBC POLICY 1.3 SCHOOL ADVISORY FORUM:
Every school shall have a School Advisory Forum (SAF) that shall foster and promote communication between its stakeholders, the school, and the Area Advisory Council. The SAF shall bring forth recommendations, concerns and interests to and from their Area Advisory Council
For More Information Contact
Donna R. Boruch
Coordinator, Office of Service Quality
754-321-3850