| | |
| --- | --- |
| | |
Our Elementary School
Hours & Directions
Office Hours
Monday - Friday
7:30 a.m.-3:30 p.m.
School Hours
Monday - Friday
8:10 a.m.- 2:10 p.m.
Read more
Principal's Message
Read our principal's monthly message to parents, students and our community.
Read more
C. Robert Markham Elementary
Annual Title I School Parent Survey
2013-2014
This survey is designed to help our school parent involvement team find out how well we are working with parents so that we can improve our parent involvement program. Please answer each question honestly. We appreciate your feedback!
Please complete either
1) Online at:
https://docs.google.com/forms/d/18Kvh2mo0jIH-­‐77aDU-­‐
or
2) Return completed form to the school by Thursday, March 20, 2014

Video: The Markham Steppers
Loading the player ...
Video: McDonald's Window Painting
Loading the player ...

We are a Magnet School of Global Communications & Technology.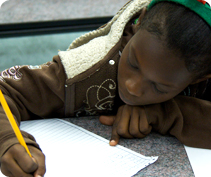 Mission Statement
C. Robert Markham ensures maximum student progress by implementing a standards based curriculum within a safe and secure learning environment.
Markham's Vision
C. Robert Markham ensures that each student receives the highest quality education.

ANTI - BULLYING POLICY
Click Here
Our Personel

Teacher of the Year!
Ms. Sherrone Mcintosh
4th grade Instructor

Employee of the Year!
Mrs. Dorothy Collins
Paraprofessional

view all